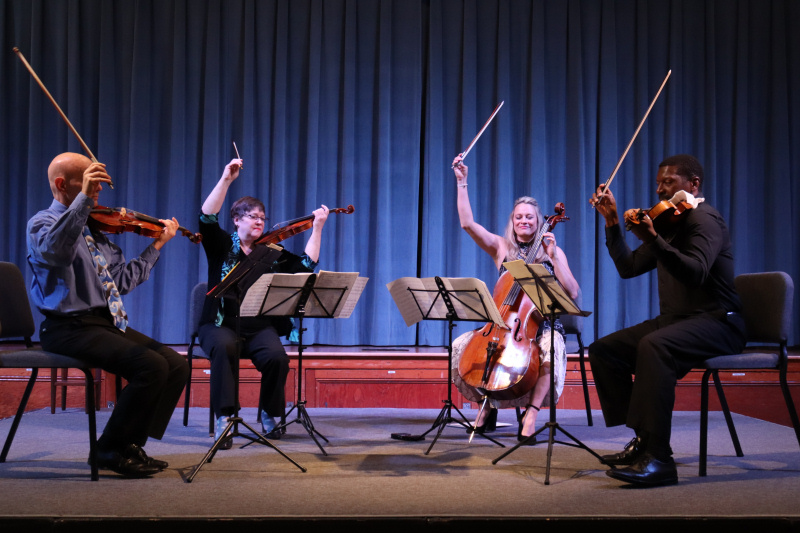 Photo by Adriana Cazzell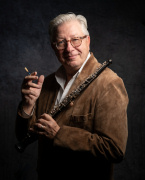 Photo by Flavia Loreto
Oboist, John Dee joins Serafin Roster!
John Dee has performed in Serafin Summer Music and other appearances with the Serafins in past years. He joins the Serafin Roster with his first official performances as an ensemble member in Wilmington, Delaware in February 2023. John will also return to Serafin Summer Music 2023 in June. Read about John
here
.
SERAFINS go for Baroque!
Hallelujah Handel! – a mini festival February 23-25, 2023.
A Serafin collaboration with Grace United Methodist Church, Trinity Episcopal Parish, and The Music School of Delaware
All performances at Grace United Methodist Church, downtown Wilmington, Delaware. (On site parking).
Three performances celebrating George Frideric Handel and composers before and after.
Enjoy varied programming of works by Handel, Purcell, Teleman, Vivaldi, Corelli, Haydn, Mozart and more. Programming encompasses small ensemble works for strings, flute, oboe, harpsichord, and vocal/choral works from the Baroque and Classical eras. Join in the music in the finale sing-along of Handel's Hallelujah Chorus from The Messiah!
Performing are: Luigi Mazzocchi and Kate Ransom, violin; Amadi Azikiwe, viola; Jacques-Pierre Malan, cello; Eileen Grycky, flute; John Dee, oboe; Augustine Mercante, countertenor; Jill Broadway, soprano; Gabriel Benton, harpsichord and choir director; David Simmons, organ and choir director; choirs of Grace United Methodist and Trinity Episcopal churches, Wilmington, DE.
Tickets available starting January 2nd. For tickets and information CLICK HERE.
YOU, and Longwood Foundation Keep Great Performances Alive in DE! Longwood is MATCHING new/increased donations to The Music School of Delaware - Support SSM 2023!
Wonderful donors helped to underwrite The Music School of Delaware's Serafin Summer Music last year. YOU can support Serafin Summer Music at any time by making your Serafin-restricted gifts to the Music School. Gifts are tax-deductible to the full extent of the law, and
new or increased donations are now being MATCHED by Longwood Foundation!
To donate securely online, visit the 
Music School site
 and direct your gift to "Serafin Summer Music". Or, mail your check, payable to "The Music School of Delaware (Serafin Summer Music)", 4101 N. Washington Street, Wilmington, DE 19802. For sponsorship information, gifts of stock, or other donation questions, please contact the Development Office at 
development@musicschoolofdelaware.org
or call 302-762-1132 ext.110.
YOU help bring world class chamber music to Delaware - an arts and culture destination!
Serafin Summer Music returns in 2023!
Another stellar line-up of collaborative chamber musicians will descend upon Delaware in June. Creative programming venturing from the Baroque to the 20th Century, is rich with favorite treasures by Mendelssohn, Brahms, Mozart, Schumann, Stravinsky, and Bach and peppered with novelties and less familiar gems by Dohnanyi, Rossini, Boccherini, and more. Included in the instrumentation this coming June will be flute, oboe, clarinet, and harpsichord, along with strings, piano, and voice.
More info.
TICKETS available March 1, 2023 at 
musicschoolofdelaware.org
Click here for more info on these and other upcoming performances.
---

"silken finesse and gritty vibrancy" - Gramophone Magazine

"performances are exceptional" - American Record Guide

"playing with style and sophistication" - The Strad Magazine